We recognize that all of our patients are unique and deserve to receive orthodontic care that reflects their individual needs. Our experienced and talented team is committed to working with you and your family to create a comfortable, stress-free, and rewarding orthodontic experience every time you visit our practice.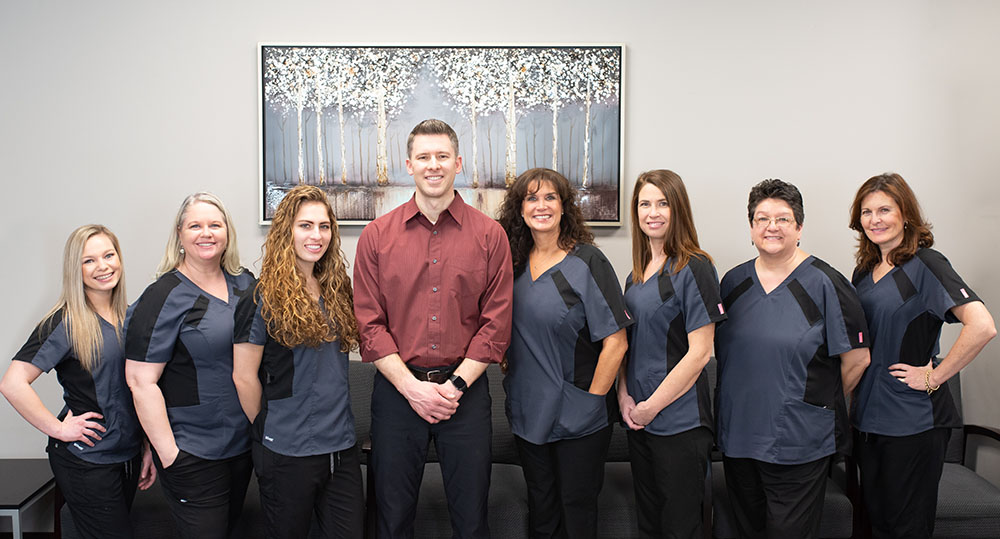 We are pleased to welcome you and your family, and we look forward to working with you.
---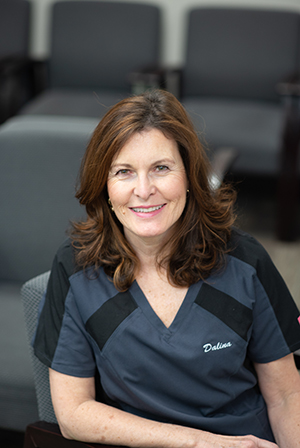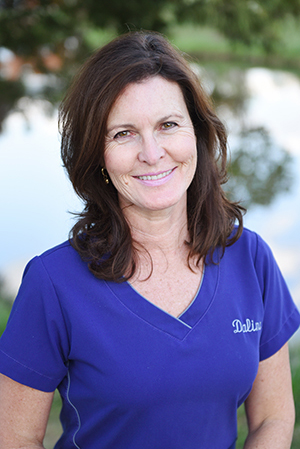 Dalina
Treatment Coordinator/Front Desk
I am the friendly face at the front desk, where I welcome patients and give new patients all the information they need regarding treatment. I originally trained as a dental assistant and have many years of experience in dentistry and orthodontics. As a member of this team for ten years, I've enjoyed building friendships with our patients and working with a great staff.
I moved here from South Africa in 2000. My family includes my incredible, loving, and hardworking husband, two beautiful daughters, a darling little grandson, and a new granddaughter on the way. I am so fortunate to have family living close by. When I have free time, I love to travel and enjoy reading. I care for the environment and would like harmony and peace for everyone.
---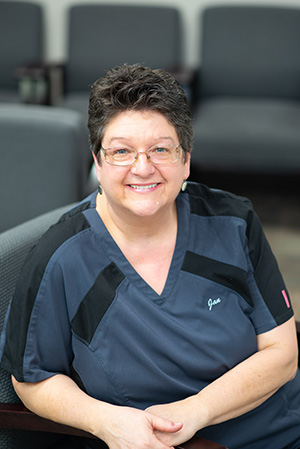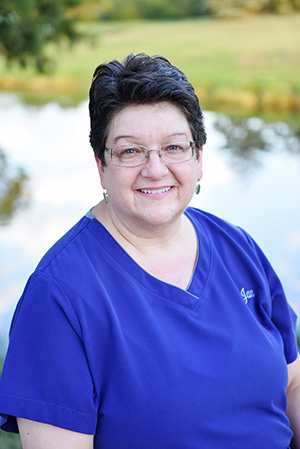 Jan
Office Manager
I am responsible for all aspects necessary to keep the front desk and office running smoothly. I joined this office in 2015 but have a total of 44 years of experience in the dental field; I graduated from Robert Morris College and took the state boards to become a Certified Dental Assistant in 1975. The best part of my job is seeing the happiness that patients experience upon the completion of their treatment and the change it makes in their lives with their new smile.
I have been married to my husband Ken for almost 38 years. We have two grown sons. Kevin who is married to my wonderful daughter in law Kelly and our youngest son Frank and his lovely girlfriend Laura. As of this moment, we have not had the pleasure of being grandparents to any humans but we have one grand dog and three grand cats. Hey… we'll take it! We are also the parents of our recently rescued dog Rocky.
---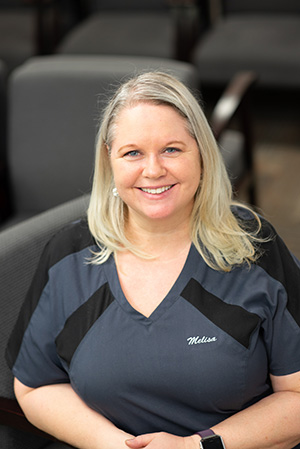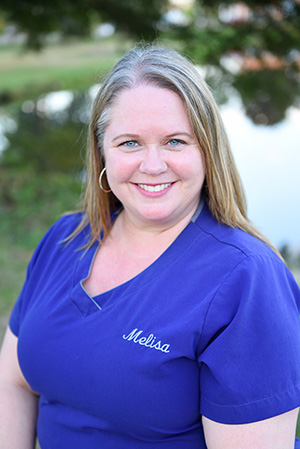 Melisa
Treatment Coordinator
I work with many of our new patients and their parents, discussing treatment and financial options and scheduling appointments. I worked as an assistant in pediatric dentistry for 13 years before I became an orthodontic assistant. Since joining this team in 2015, I've really enjoyed having the opportunity to get to know our patients. It is a privilege to watch the progression of their journey, ending with great new smiles.
I have been married to my husband Eric for 31 years. We have two children Eric Jr. and Chantel. We were blessed beyond words when our grandson Aiden came into our lives in August of 2017. He runs our lives and we wouldn't have it any other way! I cannot forget to mention our fur-babies, Buddy our puggle and Daisy our pug. I enjoy spending time with my family and friends. There's nothing better than spending time with people who make you smile from the inside out!
---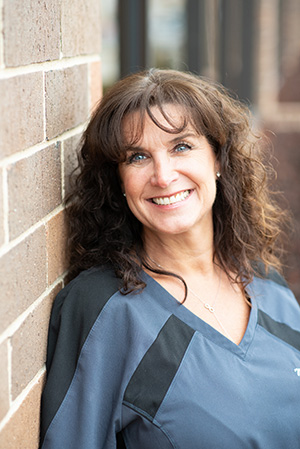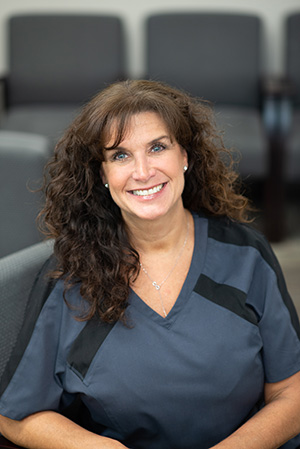 Bernie
Marketing Coordinator
I have the fun job of developing our in-office raffles and contests, and planning our out-of-office events to show appreciation for our patients and parents! Another part of my role as marketing coordinator is maintaining good relationships with referring doctors and fostering new partnerships throughout the community. I love meeting new people, making new friends, sharing what our practice has to offer! Our office is a warm, welcoming place to work; we are always laughing and enjoying each other as friends and coworkers. I couldn't imagine working for a better practice.
I have three awesome adult kids, Jessica, Joseph, and Martin, as well as two dogs named Bella and Rascal. I spend most of my free time with family and friends. I have a swimming pool in my backyard, which I enjoy from May through September. I'm not afraid to say I love to binge watch a good Netflix series, and I love keeping active in the nice weather by biking or boating in Lake Geneva.
---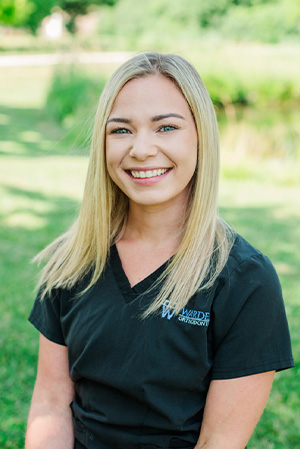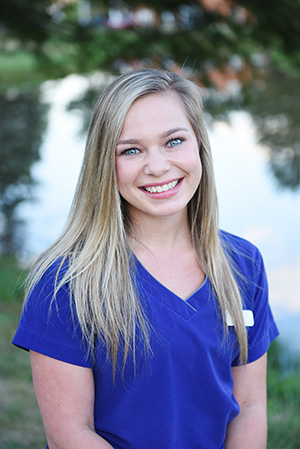 Kelli
Clinical Assistant
As a clinical assistant, I assist Dr. Wardell with all aspects of our patients' treatment, including changing archwires, taking impressions and X-rays, scanning with iTero®, and putting braces on and taking them off. The last part is by far my favorite! It's awesome to see the before and after comparison of our patients' smiles and how much it makes a difference in their confidence.
I am the youngest of four and aunt to a nephew and twin nieces. I am currently attending Harper College with the goal of becoming a dental hygienist. When I'm not studying, I enjoy working out, watching movies, and hanging out with friends.
---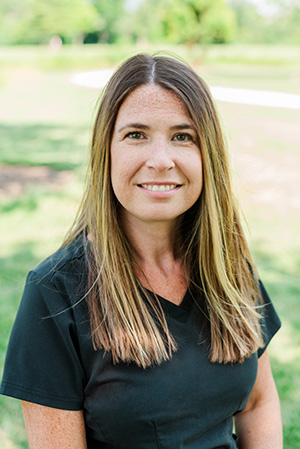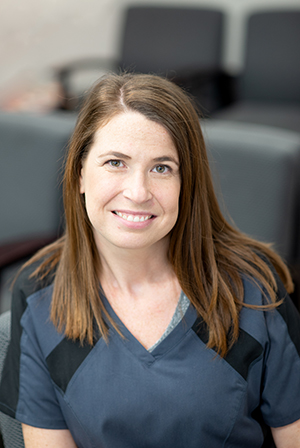 Justine
Clinical Assistant
I started working in orthodontics in 2002 and have been an assistant ever since. Most of my day is spent assisting the doctor, adjusting braces, taking orthodontic records, and helping patients feel comfortable. Dr. Wardell is such a great orthodontist. He not only is great at what he does but he also really cares about his patients. The team here is one of the best I've worked with—everyone is great at what they do and we all work very well together. I love working with different people every day and seeing how much a great smile can change a person's life for the better.
I've been married for 15 years and have two beautiful daughters and two dogs. I love shopping, cooking, and playing board games with my family. I also love yoga and traveling whenever I get the chance!