"My treatment philosophy centers around helping people achieve a great smile and positive self-image by providing safe, conservative, individualized care. I believe that each patient is unique with his or her own specific treatment needs. My goal is to always strive to provide the highest quality, comprehensive care and to do it in a timely manner. I feel that long-term happiness can come from having a positive orthodontic experience with good oral health and a great smile." – Dr. Wardell
Dr. Bruce Wardell enjoys providing the highest quality of care to his patients in Glen Ellyn and Hoffman Estates and the surrounding suburbs. His goal is to help every patient, young or old, understand the value of investing in his or her own smile. He takes extra time to talk to each new patient who is looking to choose an orthodontist, not only to get to know them better, but also to answer all of their questions and educate them about the importance of their individual treatment plan.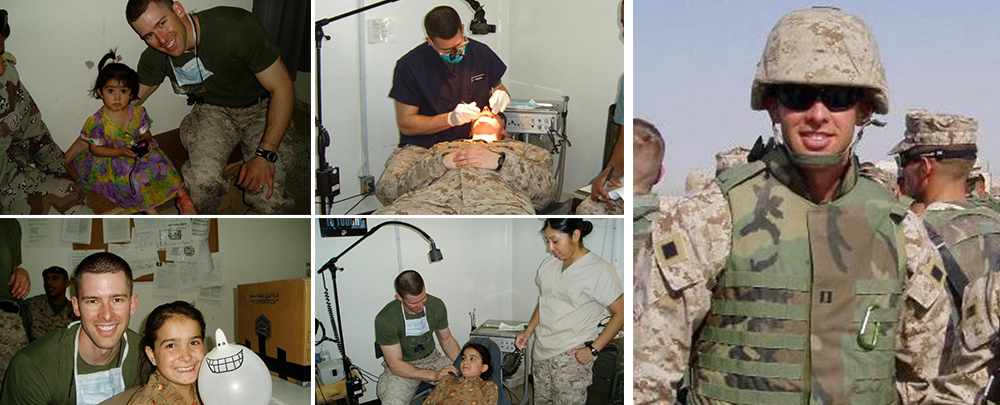 Education and Experience
Dr. Wardell is originally from the western suburbs of Chicago and attended Proviso West High School. Following high school, he attended Brigham Yong University earning his Bachelor's degree in Biology.
Dr. Wardell comes from a long family history in the dental profession. His grandfather was a general dentist for 38 years, his father has been a general dentist for 30 years, and his brother has been an endodontist in practice for 11 years. Joining in that tradition, Dr. Wardell earned his Doctorate of Dental Medicine (DMD) from the University of Louisville School of Dentistry graduating with highest honors, Summa Cum Laude.
After graduation, Dr. Wardell served on active duty in the United States Navy for four years. While serving as a Navy dental officer, Dr. Wardell finished an additional year of clinical training by completing an Advanced Education in General Dentistry (AEGD) at 32nd Street Naval Station and Balboa Hospital in San Diego, CA. In 2005, he spent seven months on deployment in Iraq in support of Operation Iraqi Freedom with the Marine Corps 2nd Battalion out of Camp Lejeune, North Carolina.
After his honorable service in the Navy, Dr. Wardell returned to the University of Louisville to complete his specialty training and received his Certificate in Orthodontics. He has been practicing orthodontics in private practice since 2009, following his six years of previous experience in general dentistry.
Continuing Education and Affiliations
Dr. Wardell understands that Continuing education is an important and vital part of maintaining the highest standards of current treatment techniques while also learning the newest forms of patient care and advances in technology to provide patients with the best care and most efficient treatment possible. He has participated in multiple annual continuing education courses and seminars sponsored by the American Association of Orthodontics, American Dental Association, Invisalign®, Henry Schein Orthodontics, and the University of Louisville School of Dentistry.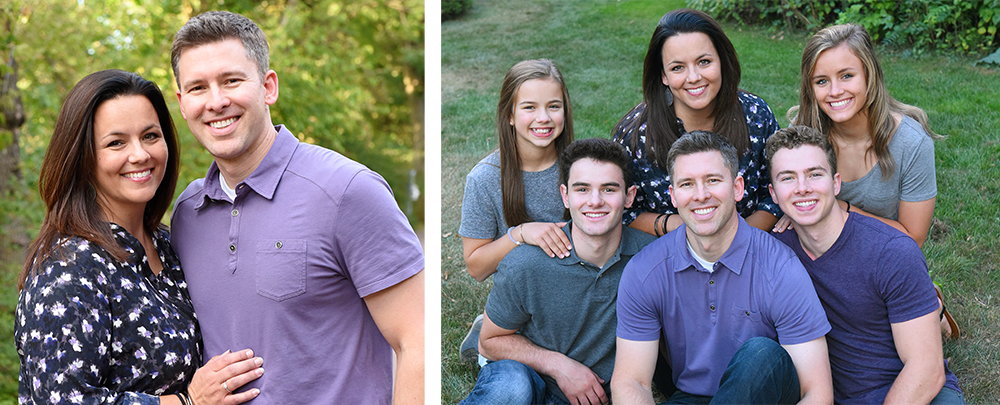 Family and Community
Dr. Wardell and his wife Tiffany have four wonderful children and an amazing family dog, Toby. In addition to their busy schedules with work, school, sports teams, and many other extracurricular activities, the family enjoys spending time outdoors, riding bikes, playing board games, going to the movies, and finding time to visit their favorite family vacation destination, Disneyland.
Dr. Wardell and his team believe in giving back to the community. They work with a number of local charities and national organizations to provide donations that help a variety of important causes.